$

25.00
HALSEY BULLDOGS LOGO SWEATPANTS NAVY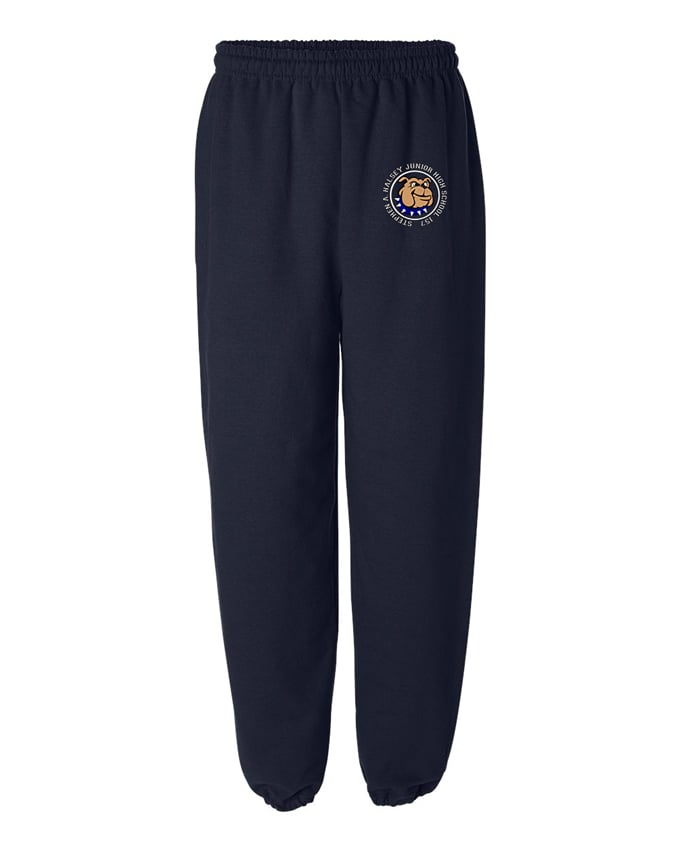 Halsey School Spirit ✭ Wear
Extremely durable, these sweatpants can take on gym wear and then some! Made from soft cotton & durable polyester, these pants feel super soft inside and are comfortable around the waist.
All of our spirit wear clothing is accepted by the school gym teachers as proper alternative to the gym uniform.
Features
Durable construction
Soft finish inside
Elastic waist for a comfortable fit
Elastic at the ankles
Pill-resistant
Machine wash
Imported
All sales benefits our school with every purchase!
MERCHANDISE CAN BE SHIPPED ANYWHERE IN THE CONTINENTAL US. IF YOU PREFER TO PICK UP AT SCHOOL, USE CODE "SHIP2SCHOOL" AND WRITE YOUR CHILD'S NAME AND CLASS IN THE NOTES SECTION. THE ITEM WILL BE DELIVERED TO YOUR CHILDS HOMEROOM CLASS SHORTLY AFTER ORDER IS RECEIVED.
All proceeds made from this sale go towards JHS 157 Halsey events, activities and to support school initiative. Please reach out to halseypta@gmail.com with any questions related to this fundraiser.
**ALL SALES ARE FINAL. NO EXCEPTIONS.